Set 3 of BeMores are now up for sale on my Etsy shop! The words in this set are "Healthy" and "Moderate" (for those of you new to BeMores, there's some more information on the whole concept on this page).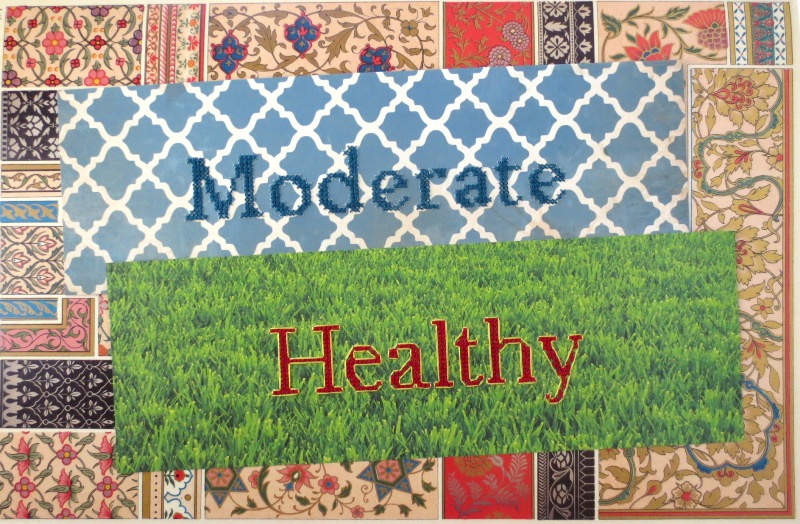 The grassy paper for "Healthy" is fun, and although it looked good with the red floss only, it really popped with the yellow floss outline!
The kits, of course, include all the materials you will need to create these two projects, including papers, flosses, a needle, and a complete set of instructions.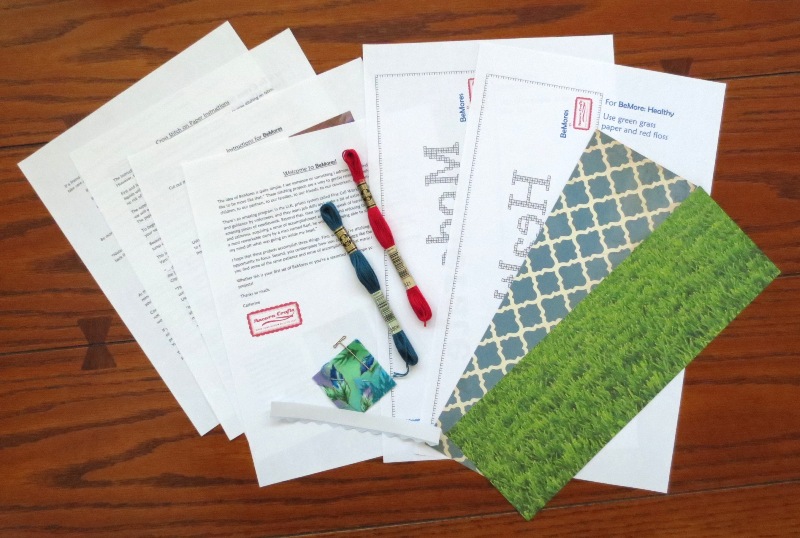 To help demonstrate ways to be more healthy, this week I'll start a series, similar to my hexagon series, on crafty health-promoting ideas! Considering that humans are 70% water, as is the surface of the Earth, I'll concentrate first on water – crafts that encourage us to drink more water and that help us appreciate clean rivers and oceans.
I've found "water crafts" spanning almost 40 different types of crafts, from knitting to candlemaking, polymer clay to gardening, scrapbooking to woodworking and everything in between. I hope you'll follow the series, and I hope you might participate with this BeMores Set 3!
Set 1 – Grateful and Organized and Set 2 – Trustworthy and Patient are also available – check 'em out!