This Blues Brothers cross stitch pattern is now available in my Etsy shop!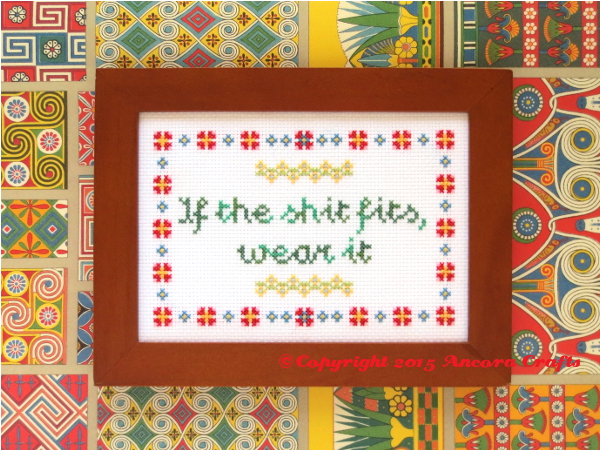 This project is a quote uttered by no other than Donald "Duck" Dunn, base player for the band. He says this line after they had played at Bob's Country Bunker, a rowdy country and western bar.

This is a funny (and rude) take on the old saying "If the shoe fits, wear it," which is quite an old idiom in itself.
From this and his other lines in the movie, it's plain to see that Donald Dunn was no actor, but he was a great musician. In 1992 he was inducted into the Rock and Roll Hall of Fame as a member of Booker T and the MG's, and his musical accomplishments, including recording sessions with Stax Records and extensive touring and performing with everyone from Muddy Waters to Eddie Vedder, are the stuff of legend.
I was lucky enough to see him in person when he was touring with Crosby, Stills, Nash, and Young in the mid-2000's. I had no idea he was with the band until he appeared on stage. I may have been more excited to be in the same room with a member of the Blues Brothers band than with CSNY!
I stitched the green lettering in DMC 4047, one of their gorgeous variegated flosses. This project is small so it stitches up quickly, and it's perfect for beginners and more experienced stitchers alike.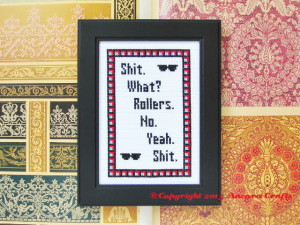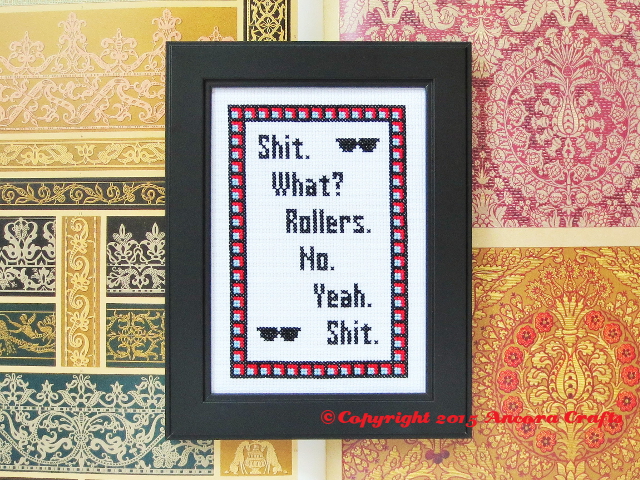 The Blues Brothers is about as good a comedy movie as you will ever see, thanks in part to lots of quotes like this. This is my second Blues Brothers cross stitch pattern, the first being this "rollers" project. I'm pretty confident that I will create even more projects honoring this outstanding movie in the future as well.