Gypsy Ways Update 4 starts with us leaving the UK and heading quickly through France on our way to Italy (fans of France, don't worry, as we will return to France later). However, we did take a quick stop to visit Montreux, Switzerland.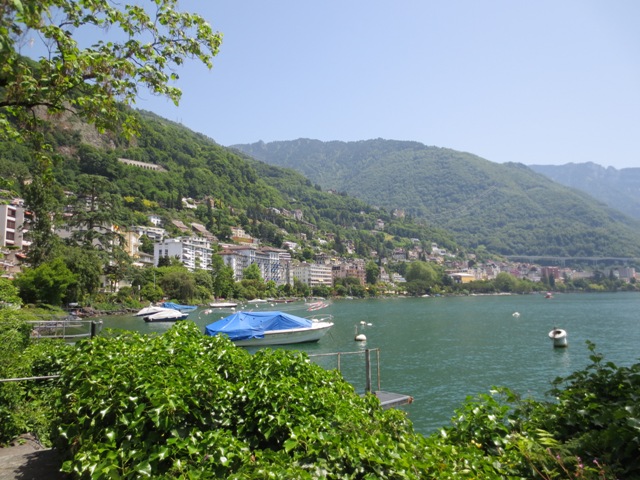 The photo above is from a gorgeous path that follows the lakeshore. It really is a lovely town. It is home to the prestigious Montreux Jazz Festival, held annually since 1967.
Montreux has had many famous residents, but the one who brought us to this beautiful town was Freddie Mercury, lead singer of Queen. Queen isn't necessarily to everyone's taste, but Freddie had amazing charisma on stage. There is a statue of him overlooking Lake Geneva, and people to this day leave tributes to him there.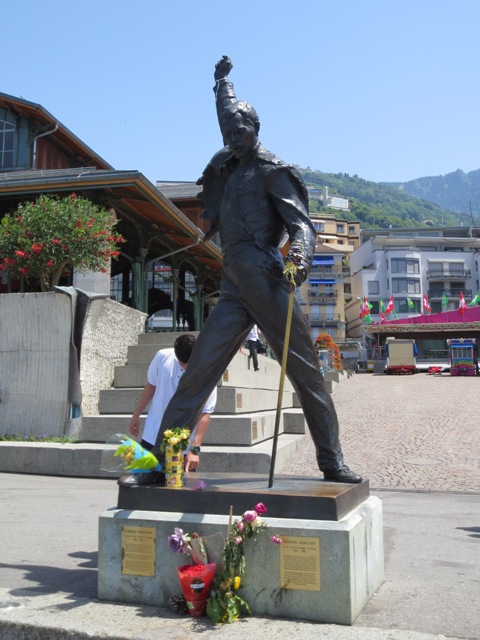 If you want to see him in action (and see one of the best live performances by any band EVER), watch the video below, where he has the entire audience at the old Wembley Stadium in the palm of his hand.

Freddy was amazing!
From there we drove over and through the Alps on the spectacular Col du Saint Bernard into Italy.
[The Col du Grand Saint-Bernard by ClearFrost via Flickr] 
The first place we stayed in Italy is a very small town near the Cinque Terre (Five Lands). The towns of the Cinque Terre are beautiful, but extraordinarily difficult to reach by car, so we stay in Mattarana, a mountain town off the beaten track.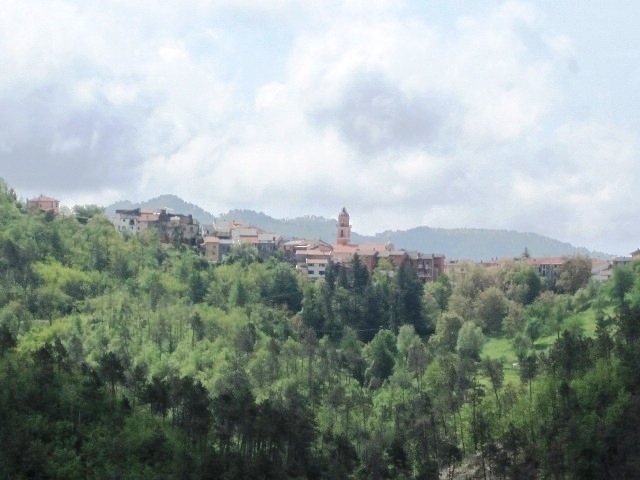 Mattarana has one hotel that also happens to be a great social hub for the locals. It opens at 6:00 AM, closes at 11:00 PM, and is always full of people eating, talking, drinking coffee, playing cards, and arguing. It's a great place to watch the world go by.
The drives to either La Spezia and/or Levanto are relatively easy, and both have stations for the train that runs through the towns of the Cinque Terre.

 [Sunset over Manarola by Joel Bedford via Flickr]
Although the five towns of Monterosso al Mare, Vernazza, Corniglia, Manarola, and Riomaggiore are spectacular, some of the other nearby towns are fun to visit as well. Unlike the Cinque Terre towns which have narrow harbors rather than beaches, Bonassola has a sandy beach that is better suited to swimming and sunbathing – and best of all, it's GREEN sand – how cool is that!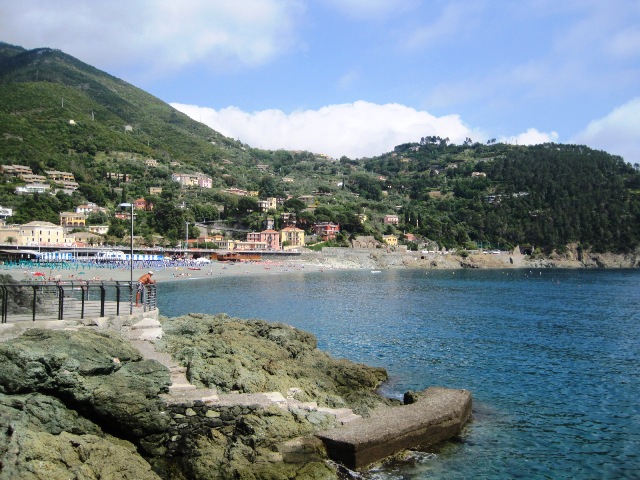 Stay tuned for the next update with more Italian adventures!
(Here's a link to the previous Update 3. And here's the link to the next episode, Update 5)