Welcome to healthy water themed crafts part 5! These are crafts that encourage us to drink more water and that help us appreciate clean rivers, lakes, and oceans.
Parts 1, 2, 3, and 4 covered crafts ranging from crochet to polymer clay, woodworking to scrapbooking, chainmaille to knitting and much more. Today, in this fifth of six posts, I'm covering water themes in quilting, soapmaking, felting, perler beads, macrame, and furniture making.

Water Themed Crafts in Quilting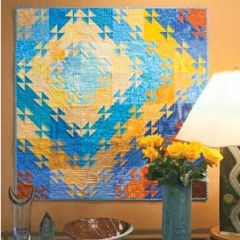 There are nearly endless examples of watery inspiration in quilts. First up is a pattern offered by McCallsQuilting for this interesting "Sunset on the Water" quilt.
A rich source of ideas is this Pinterest page from Theresa Callahan. It's title sums it up well – "Fun: Fish, Boats, Water to Quilt, Sew, Craft, & Admire." While these posts are concentrating on water rather than the things that inhabit the water, this collection has ample examples of ways to express water using fabrics.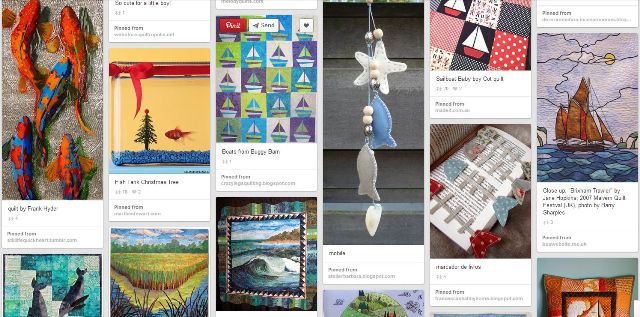 Artist Barbara Schneider has a series of quilts based on light reflecting off of water. I find many of these to be nearly photorealistic and stunning in that quality. You can see them on her eponymous website – worth every second of your time.
Linda Gass has dedicated many quilts to exploring water themes – water rights, water origins, water usage, water and land interactions. Not only do her quilts raise interesting questions, they are beautifully executed.

This beauty by Martha at QisforQuilter is a favorite of mine. She took an illustration by Charley Harper from the 1961 book The Giant Golden Book of Biology and turned it into this wonderful quilt. Look closely at the details of each organism in the drop – it's fascinating!
Again, from the photorealistic group comes the quilts of Melody Randol. All of the pieces she features on her website are incredible in their realism.
Also beautiful (but much easier to see how she achieved it) is this bargello wave pattern quilt that utilizes mostly bali fabrics. It's by Cecile Allen and was featured on the Quilter's Club of America blog.
The water in this is more abstract but beautifully expressed in "Waterfall" by the truly talented Karen Cattoire. I love how the silks and organzas shimmer just as water does.
Water Themed Crafts in Soap Making
Here's a "natural" looking sea salt recipe from Finchberry,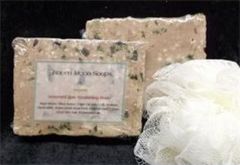 and this recipe from RavenMoonSoap contains both sea salt and seaweed. Author Nikki says it "carries a wonderful sea aroma."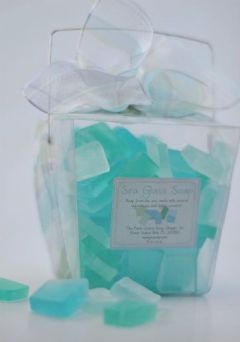 The recipe for these sea glass soaps from The Ponte Vedra Soap Shoppe look like a pretty way to bring ocean colors inside.
This video on YouTube by Missouri River Soap shows how to make a wave-like texture on the top of your homemade soap bars (skip to minute 11 to see her technique).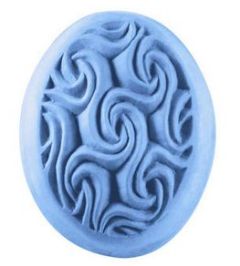 Finally, to make your soap projects look wavey, here's two attractive molds. The first comes from WholesaleSuppliesPlus,
and this second mold comes from MilkyWayMolds.
Water Themed Crafts in Felt
We'll start with a couple of felt board projects for kids. The first is this fun and kid-designed project by Alicia at The Creative Vault.
To start off the grown-up felting inspiration, I love all the wavey details in this tiny pincushion by Gretchen Brownbear on her Flickr photostream.
There a lot of needle felted projects that use ocean and sea colors, but I found this one on the SpinArtiste site to be a bit more unique than most.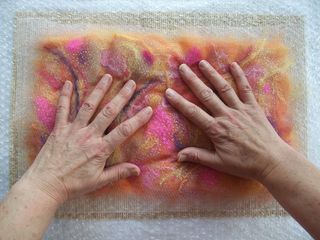 When it comes to USING water to make felt, there is this wet felt tutorial at Rosiepink,
as well as this thorough collection of felting tutorials curated by Toni van der Geest on Pinterest.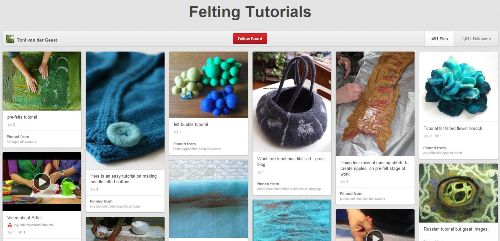 Water Themed Crafts in Perler Beads
Perler beads are perfect for fun and geeky projects. When it comes to watery ideas, here's an underwater Mario scene by funkymonkey via SpriteStitch (love the coral!),
and here is a nifty perler bead water tribe symbol by Rachel via DeviantArt.
Water Themed Crafts in Macramé
Here's instructions for a paracord macramé water bottle holder at KnifeForums that may encourage us to drink more water, especially those who enjoy the great outdoors!
Sherry at KnotJustMacrame shares this project which beautifully expresses an ocean beach. From her post: "When I added beads, I kept them random, again mimicking the colors of deeper water with highlights up through the foamy green and into the sand." Sherry offers some tips and tricks on her blog, and has tutorials for sale on her Etsy shop if you like her micro-macrame.
Slightly earlier in 2013, she also shared this project, which was inspired by the "by the endless kaleidoscope of patterns" in water. It was her first piece of free-form macramé!
Water Themed Crafts in Furniture Making
DIYNetwork has a tutorial by Carter Oosterhouse on how to build this fun wave shaped cd rack. Although not many people display CD's anymore, this could easily be used for paperbacks, DVD, bric-a-brac, etc. I also think this looks like a wall-sized mustache – what do you think?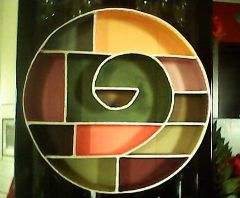 Then Instructables has these instructions on how to build your own circular cardboard shadowbox. The author states that "shape was greatly influenced by Elsa Paige bookshelf designs." While the author's example might be a little rough around the edges (it is for a kid's room, after all), here you see a similar, but more refined, version by another user. All in all, it's a fun way to incorporate a wave shape into your home décor!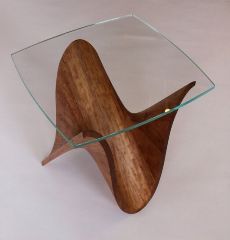 In furniture inspiration is this gorgeous wooden wave table by Merganzer via Xaxor,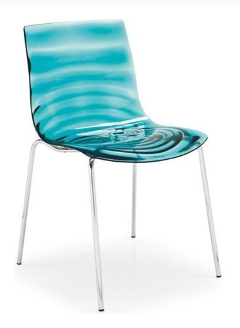 these fun Calligaris L'Eau chairs found through Houzz,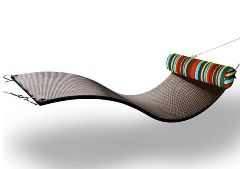 and finally, this enticing hammock by AuthorityHammocks. Does this look comfortable or what? Yes, please!
That relaxing chair completes healthy water themed crafts part 5, covering quilting, soapmaking, felt and felting, perler beads, macrame, and furniture making. Is there anything in these crafty categories that you would like to add to the comments?
Make sure you have checked out the previous posts of this series! Part 1 featured crochet, woodworking, quilling, lace and tatting, weaving and tapestry, and mosaic tile. Part 2 featured polymer clay, embroidery, scrapbooking, metalworking, ceramics, and stained glass. Part 3 covered healthy water crafts in knitting, paint, beadwork, chainmaille, leatherwork, and gardening. Part 4 included needlepoint and cross stitch, baking, glass work, basket weaving, and sewing.
And stay tuned for the sixth and last installment of these healthy water crafts, featuring jewelry, spinning and dyeing, flower arranging, origami, candlemaking, and more!
[Update: Here is Part 6 of the series!]