This Montana cross stitch pattern and kit are now available in my Etsy shop!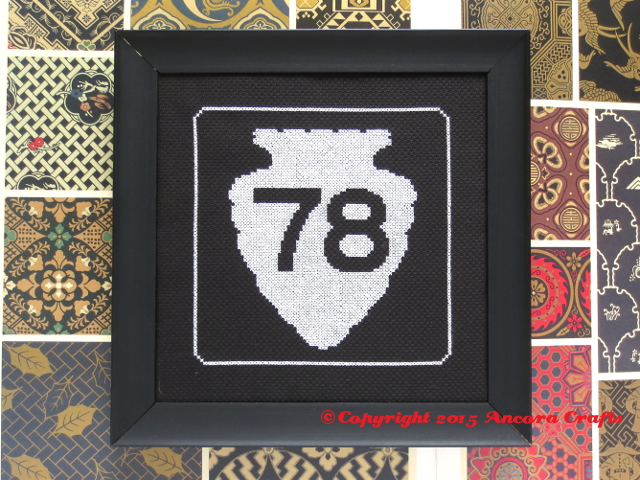 The pattern is based on a Montana Secondary Road sign. The standard Montana Highway sign (shown at right) is a bit plain, so I thought this Secondary Road sign with it's cool arrowhead pattern would make a much more interesting cross stitch pattern.
I can easily customize this pattern for any of your favorite Montana roads! MyScenicDrives has good information about Montana.
[Montana Highway Signs by Jimmy Emerson, DVM, via Flickr]
[Road leading from Bozeman Montana, winding through the Bridger Mountains by Kim Tasjian via Flickr]
[Looking north towards Ennis, Montana along US 287 by Madison76 via Flickr]
[Glacier National Park by Lue Huang via Flickr]
Create a reminder of a favorite drive in Big Sky Country with this Montana cross stitch pattern and kit!
This pattern is just the latest in a series of state highway sign patterns. Others in the series thus far include Colorado, Alaska, California, Texas, Michigan, Utah, Florida, New Mexico, Georgia, Washington, and an Interstate sign… Check 'em out!