This Newton needlework pattern has a great story behind it:
My Dad's oldest sister and her husband live in Newton, Iowa. I spent a few weeks there scattered over the summers of my childhood, and my husband and I always stop for a visit when we're passing through the area.
One of my cousins had her wedding reception at Shay's Tea Room at the Hunter Mansion in Newton. It's a beautiful old home, and the tea room suits it perfectly. Just inside the front door are these tiles:
This is one of those instances where inspiration hits me like a flash – I would make that into a pattern, needlepoint it, and give it to my cousin as a wedding present. The design came together incredibly fast, and this is the result: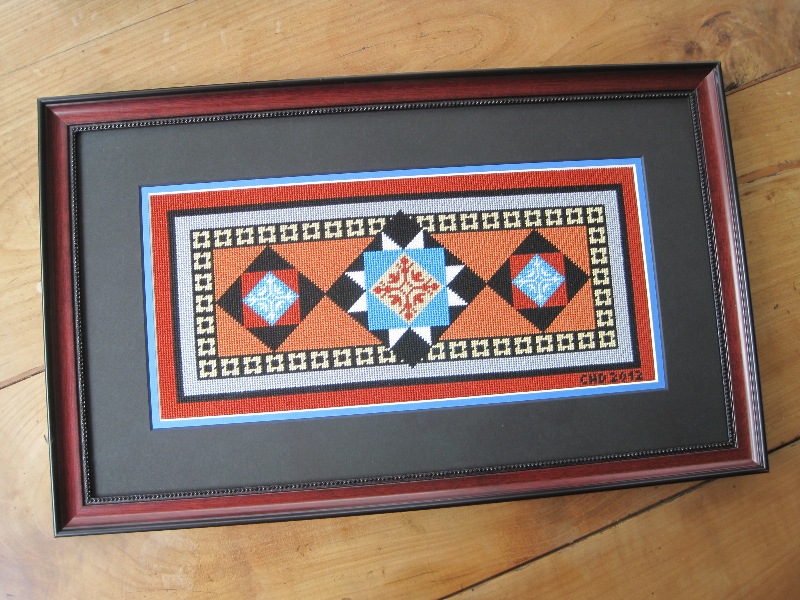 I've always appreciated the slightly unsymmetrical tile pattern and wondered if the craftsmen were having a bit of fun with some extra tiles on this one. My pattern is not an exact match, but I think it captures the essence of the tile.
The pattern is available on my Etsy shop. I'll put the cross stitch and needlepoint kits for this pattern on Etsy this spring – keep an eye out!