This no speed limit sign cross stitch pattern and kit are now available in my Etsy shop!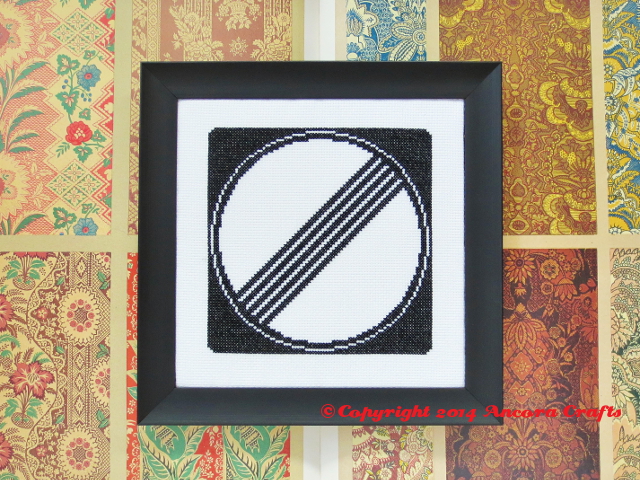 This is the latest in my fun series of road sign projects. In fact, this was created as a result of a custom order request from someone who had seen my other road sign patterns. It turned out so well that I thought I'd add it to my shop!
The pattern is based on a German Autobahn road sign. Yes, there are places where there are no speed limits, however the recommended top speed is 130 km/hr (81 mi/hr).
It's perfect for your favorite speed demons and Sammy Hagar fans… from the way back machine – do you remember "I can't drive… 55!"? [Caution: Cheesy 1980's music video]
This fun no speed limit cross stitch pattern and kit are good for beginners and more experienced cross stitchers alike! With their crisp lines and bright colors, this and the other European road sign patterns are perfect for decorating kids' rooms, media rooms, and offices. I also have a fun series of individual United States highway signs that is a continuing work-in-progress.