This Polaroid cross stitch pattern is now available in my Etsy shop!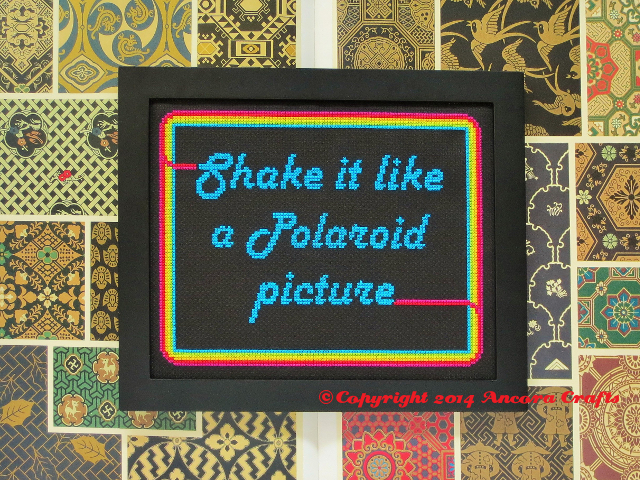 This was just pure fun for me. This lyric from the OutKast song "Hey Ya" has always cracked me up. And the song itself is just pop-funk-dance perfection – admit it, you've danced to this song!
After doing some research on the Polaroid logo, I tried to find colors for the border that were as close as possible to the originals. Especially with the rise of Instagram and their Polaroid-esque logo, the rainbow colors are almost instantly recognizable. They are striking against the black background I used, but they would look good on other color backgrounds as well.
When I first stitched the font, I used a metallic blue floss that was nearly the same color as the blue I ended up using. Unfortunately, the metallic was just a little too hard to see against the black background. However, I imagine that other metallic flosses would look terrific in this project.
Lend me some sugar. I am your neighbor!
Alright alright alright alright alright alright alright alright alright alright alright alright alright alright…