DMC glow in the dark floss (DMC E940) is now available in my Etsy shop!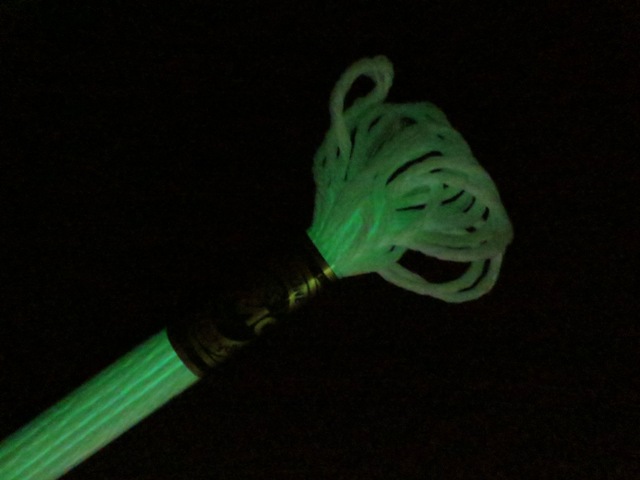 I'm offering this floss at a good price and at a reasonable shipping rate – same as all of the variegated flosses I offer in my shop.
As you can see here, this DMC glow in the dark floss really works! It's a great way to add some intrigue to a Halloween project, to include a secret message into a needlework project, or to add some fun to a friendship bracelet!
You can use this floss as you would any other six strand floss, and it appears white in daylight conditions. In typical 14 count Aida cloth, using two strands works just fine. It has a very slightly different texture than regular floss, but that doesn't affect how you treat it while you're stitching or the quality of the stitches at all.
In the photos below, you can see how I used it this KM 0 pattern and kit, one of my series of street sign projects,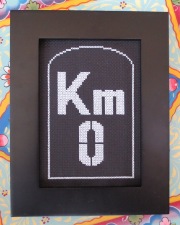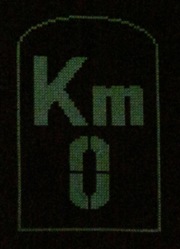 and here I used it in this Monty Python sampler: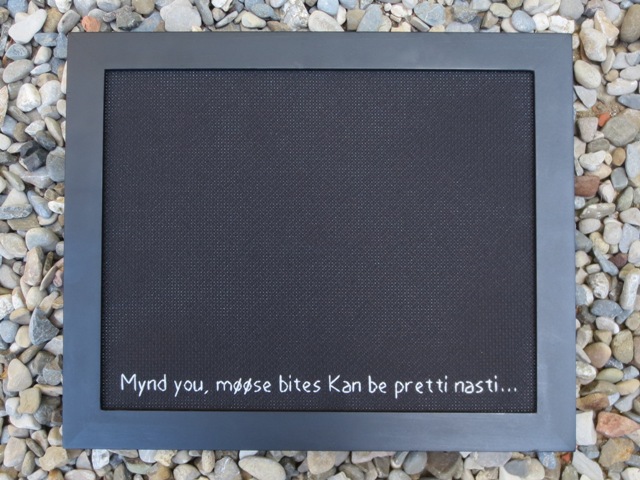 DMC has an nice little post on some other uses of this floss, and I found a couple of great examples on Flickr including this awesome Ironman project by Lindy.
As DMC says on it's blog post, "One of the main challenges of crafting with this wonderful thread is photographing your awesome results, which can be tricky…" No doubt! I was unable to get a really good photo of my Monty Python project in the dark. The human eye can pick up the glow quite easily, but a camera lens is more difficult to manage. Don't let that discourage you!
This floss is a lot of fun to work with, and I enjoy seeing how people use it in new and creative ways.