This Kansas sunflower cross stitch pattern and kit of a state highway sign is now available in my Etsy shop!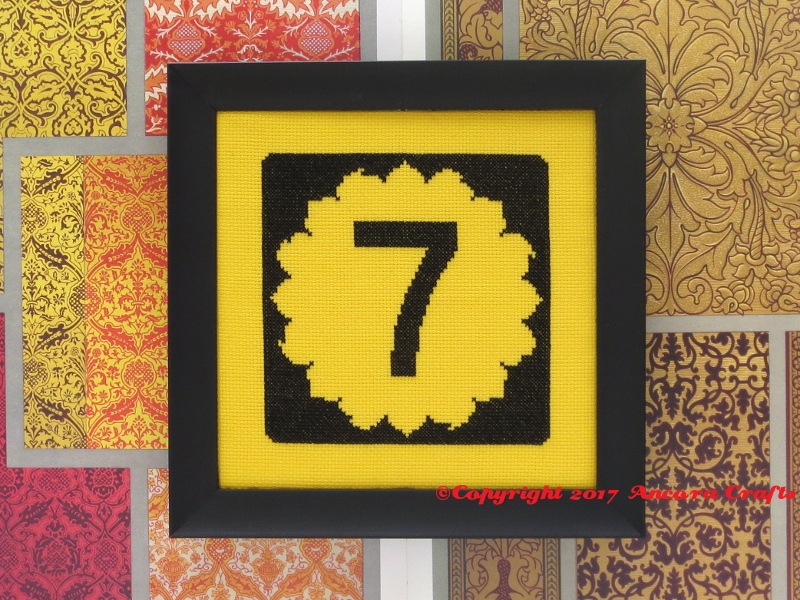 The stitched example, Kansas Highway 7, is part of the Glacial Hills Scenic Byway also designated as part of the official route of the Lewis and Clark Historic Trail.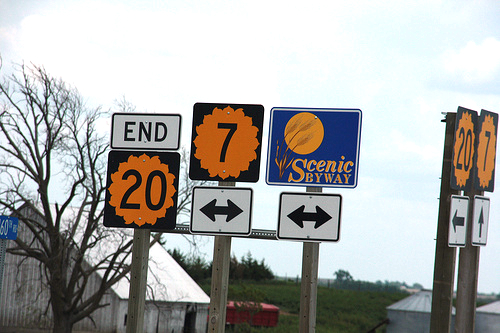 The sunflower pattern is easily one of the most interesting state highway signs in the United States. Many state highway signs feature plain squares or circles, but the folks in Kansas showed a little creativity when they generated this design.

[Southbound K-99 near Alma by John Roever via Flickr]
Whether you're a Jayhawker, a frequent visitor, or just a fan of the state, this Kansas sunflower cross stitch pattern and kit would be a great way to create a reminder of a favorite drive or place in "The Sunflower State."
Kansas is just the latest in my series of State Highway signs! Thus far, there's Colorado, Alaska, California, Texas, Washington, Michigan, Florida, New Mexico, Georgia, Utah, Montana, Louisiana, an Interstate sign, a US highway sign, and more are in the works. Until then, I hope you check out all the states and the other road sign patterns I've created – they're a lot of fun!