This Life Sucketh Not cross stitch pattern is now available in my Etsy shop!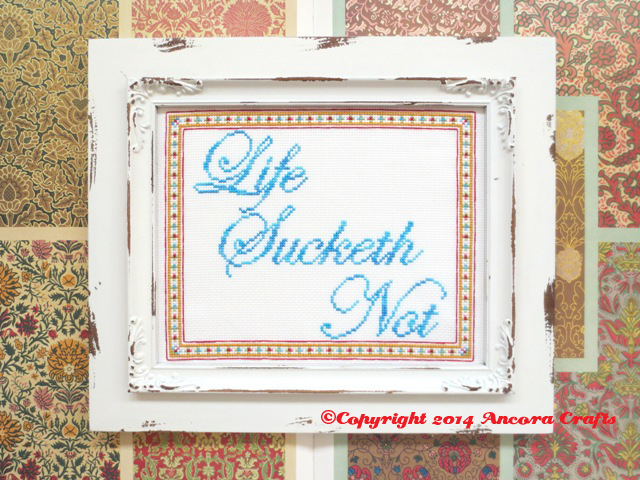 This is a phrase I came up with a long time ago, and it's a fun way I appreciate living the good life. There are those moments when everything is… just fine. There are times when I just stop for a second and am happy and grateful. Things like enjoying dinner with friends at the end of the work week, looking out over a beautiful view, appreciating the blissful quiet in the house, or even finishing up a big project – that's when I think "Wow, life sucketh not!"
If you also have those little moments of appreciation, then this pattern is for you…
The example I stitched uses DMC variegated floss 4022 for the letters, although it could be stitched in a solid color and still look great. The border pattern is my tiny version of French pillow ticking, with little flowers in blue and red outlined with a golden yellow and rich red backstitched border. This project was a lot of fun to stitch!